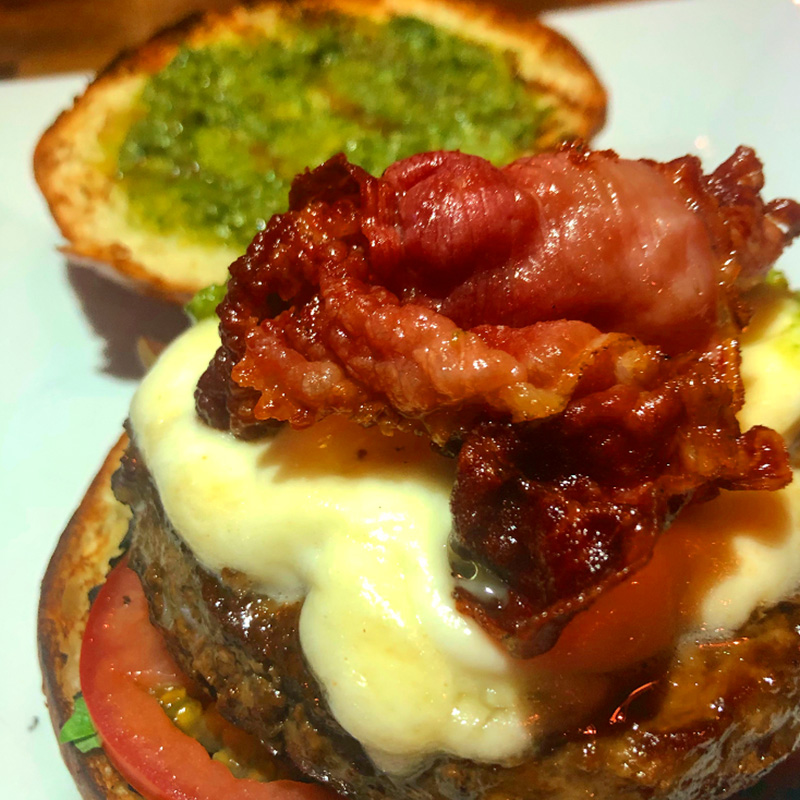 Date Released: Mar 5, 2020
Introducing the Chuck O'Donnell. 8 oz seasoned burger with fresh mozzarella, fried prosciutto, plum tomato, leaf lettuce drizzled in Mike's Hot Honey on a brioche bun with homemade pesto.
Chuck was a St. Tommy More grad who left us 7 years ago this weekend. He was a kind and gentlemanly personality who had a great laugh and smile.
He raised his family of four on Washington Ave with his wife Peggy. His Boyle Oil truck was omnipresent. In a neat fun fact he was neighbors with Dick Berberian(our cauliflower) and shared two lovely grandkids with Dan Brown(our roast beef).
His daughters Peggy and Trisha and wife Peggy have been spotted by our Cracker Jack spies inside the tavern since the renovations. Here's to Chuck. #washingtonave, #riveriaofmanoa, #forevermore
Weekly Specials & Menu Updates