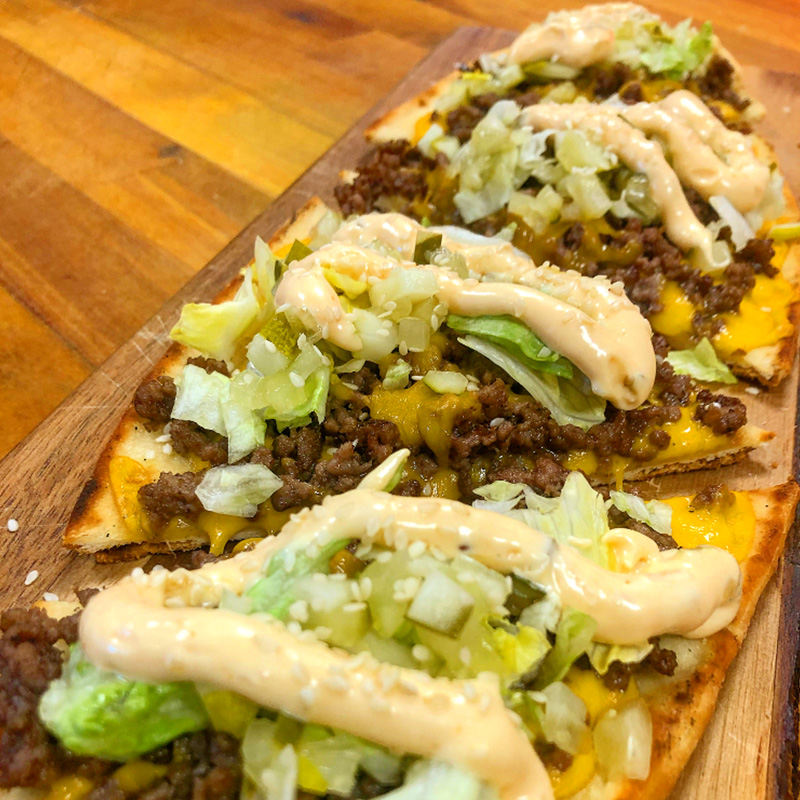 Date Released: Mar 12, 2020
Introducing the Mike Stack. Grilled flatbread, cheddar cheese, ground beef, onion, shredded lettuce, special sauce with sesame seeds.
If you ask people who are in the know Mike Stack was the heartbeat of Villanova basketball. So while some of us play some NYC hookey it's a great time to remember Mike.  He unfortunately missed this amazing run Jay and the Wildcats have been rolling on for years.  Hard not to think about how proud he would be of everything that Jay has accomplished.
Mike was proud Bonner/Villanova guy in Augustinian tradition. We knew him as a great Emmetts patron. The reverence and respect for Mike and his brother Fr. Stack resonate throughout our community. Mike was a legend. A legend of caring. A Villanova legend. A Bonner legend. A human legend. He is missed in NYC this weekend. #vforvillanova, #represent, #onlytimedelcoguyscanlegallywearmasks
Weekly Specials & Menu Updates