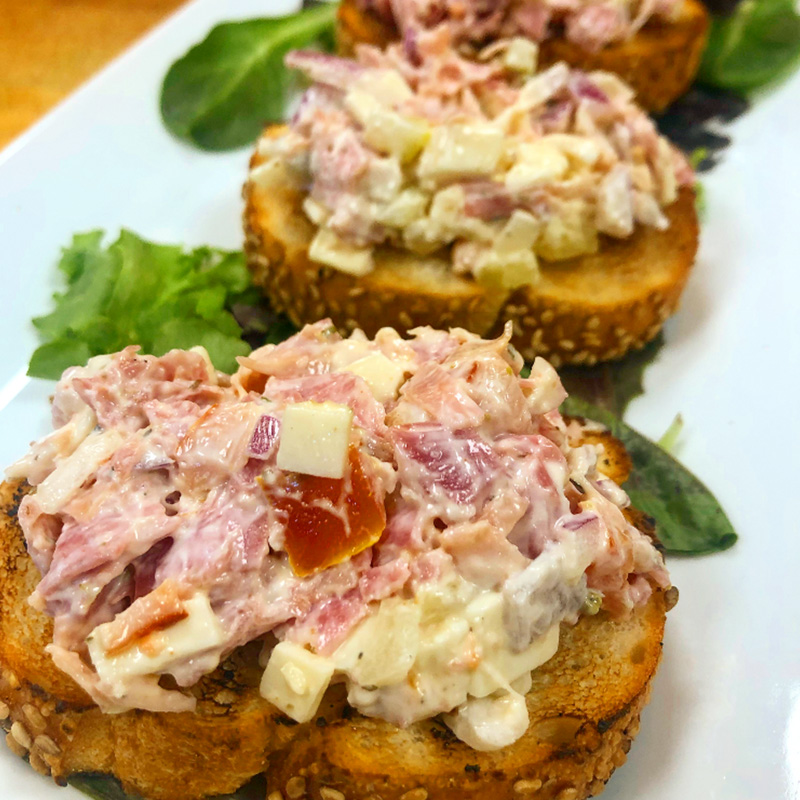 Date Released: Mar 12, 2020
Introducing the Larry Storey. House made bruschetta with Andrew's proprietary hoagie dip over the top.
If you have booked a party or catering event you may have experienced this. Been crazy well received. We are in the laboratory figuring out its best use.
Larry was known as Larry Lemons here. Was great patron back in 90s. Was known as lemons here for fact he was partners in large produce distribution firm with his brother and fact that he enjoyed Absolut Citron.
Larry was gregarious bar guy, friendly to everyone and available to help a friend. A kind soul.
Fun fact. Larry unexpectedly moved to Jack Daniels later in life. Citron has fallen out of favor. When we bought it Manoa had more citron than expected, we pulled a citron out of liquor inventory in his honor. It sits in waiting. Next owner will get it. Larry was good man.
Weekly Specials & Menu Updates