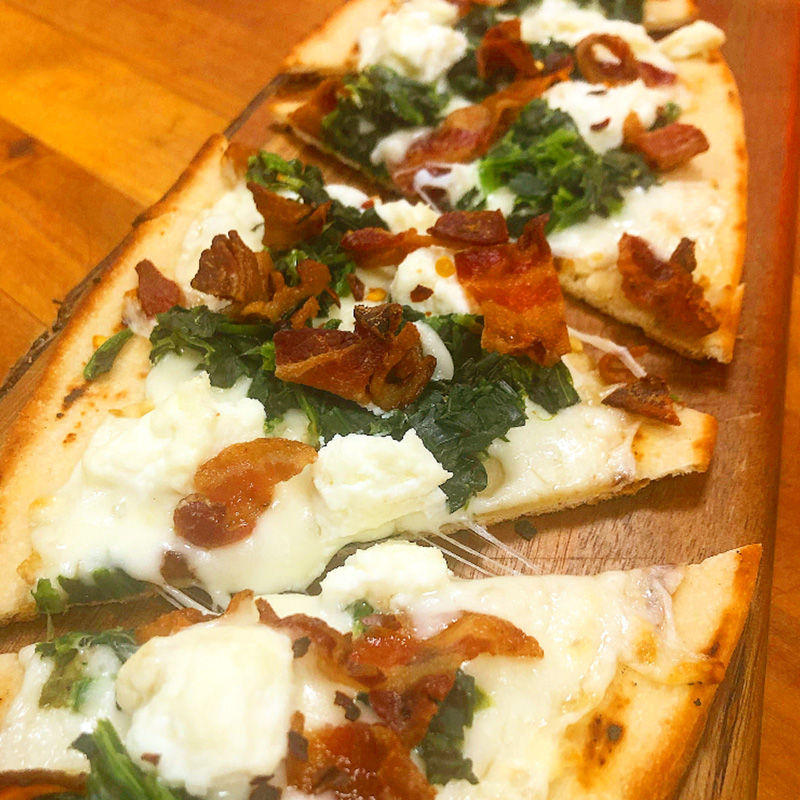 Date Released: Mar 4, 2020
Introducing our flatbread of the week, the Benny Evans. Grilled flatbread brushed with roasted garlic oil, topped with mozzarella cheese, sautéed spinach, ricotta cheese, applewood smoked bacon, red chili flakes.
Benny passed away this January after a long physical struggle. He grew up in St. Dots parish and was a regular at Manoa with his buddies back in the 90s. Between Manoa, the shore, the mountains, the frontier, they made their rounds.
Benny always enjoyed when his mobility was limited a good trip to Manoa with Chucky, Oak, Lee, Chief, Coop, Nick, Sparky, Jude, Jeffrey and whatever other character they could corral for a night out.
They were buddies until the end. In the Manoa Tavern in the sky one can only imagine the lively exchange and pleasantries that may have happened between Patio and Benny upon him walking in. Gone too young. #benny, #letshopetheheavenversionofmanoaiswider
Weekly Specials & Menu Updates