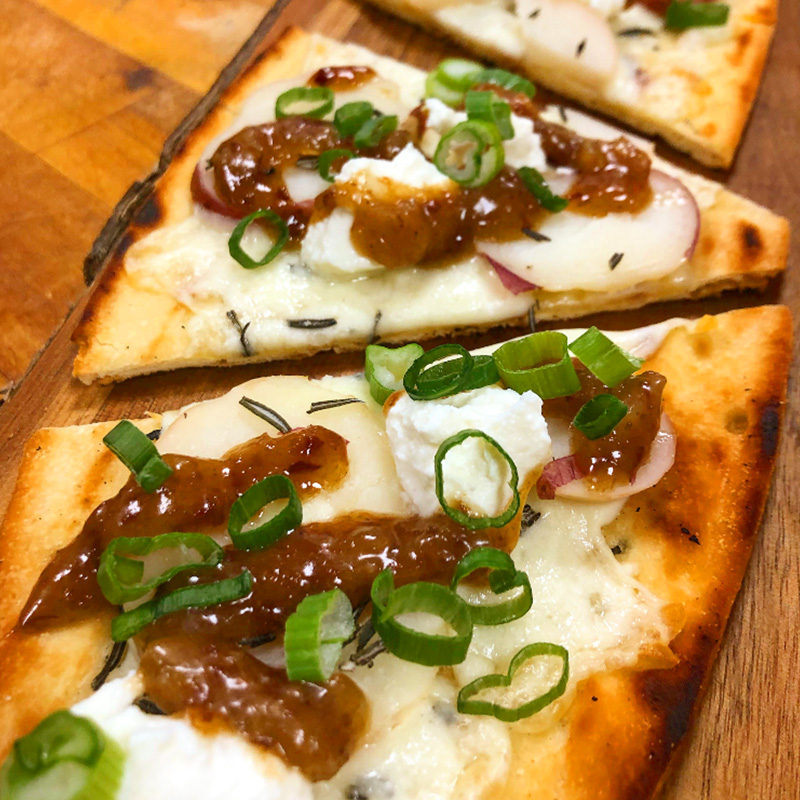 Date Released: Feb 13, 2020
Introducing the Vic Condi. Grilled flatbread, mozzarella cheese, thinly sliced rosemary red bliss potato, black peppercorn bacon jam, and scallions.
Vic was one of many men of Manoa who were  instrumental in creating a special neighborhood. He like many of these special folks were members of the Catholic War Veterans Post #732. Father Hickey of Sacred Heart granted them the land across West Chester Pike to build a post. Instead of doing that they built a parish, a community, a little league, etc filled with events for adults and families alike.
Vic embodied the best of this storied group of men. Understated, gentlemanly, and friendly but clearly respected. Cut an imposing figure toiling around Washington Ave. The 732 guys were ushers at mass, volunteers and friends that shared a common bond and desire for their families to be raised in a community with other like minded folks. I'd say they did pretty darn good job. Many more members of 732 post will appear on our menu and some already there. #cwv732, #greatmenmakegreatneighborhoods
Weekly Specials & Menu Updates