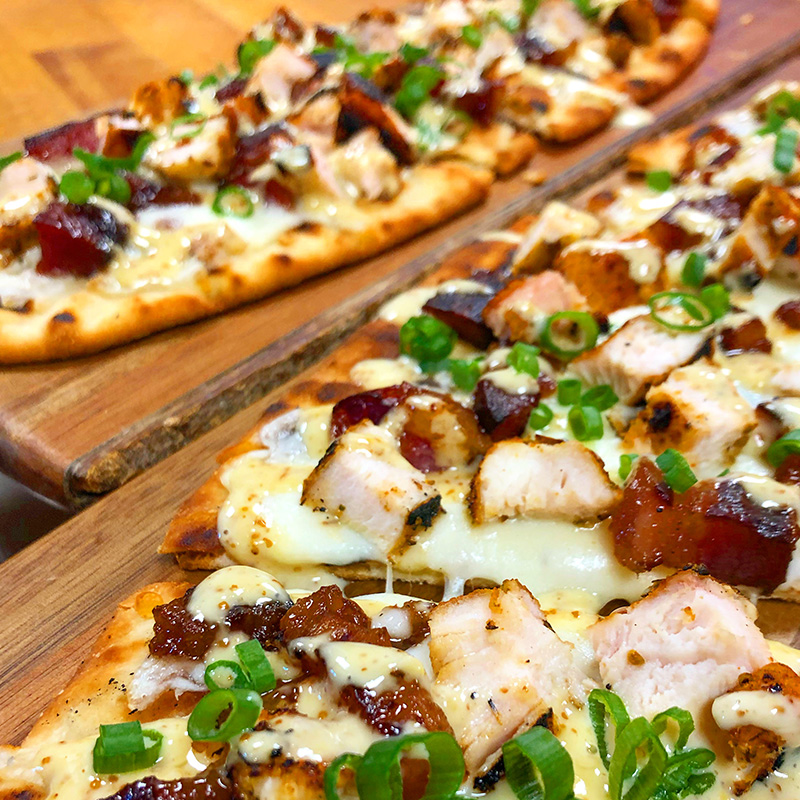 Date Released: Feb 6, 2020
Introducing the John Genthert. Grilled flatbread topped with blackened chicken, house made thick cut candied bacon, mozzarella cheese, whole grain honey mustard and scallions.
John was a local commissioner back in late seventies and eighties. While raising his family in the 1st ward he was Sacred Heart parishioner and was a well liked and respected community leader.
John passed away over 30 years ago but he helped construct a place that has grown leaps and bounds into the thriving community we live in today. His wife Joan carried on his legacy and served in the commissioner seat for many years. The field off of Lawrence road bears John's name. Thank you to all of our local public servants who participate in our governing process. That's a labor of love that pays about 10 cents an hour.
Speaking of Havertown what a great display of community with the green lights for Lily, Hannah and Jack. While the fight is daily for the Walker's, Hermansen's, and Cloran's let's hope this helps light the path to recovery a little bit. #greenlighttorecovery, #greenmeansgo
Weekly Specials & Menu Updates