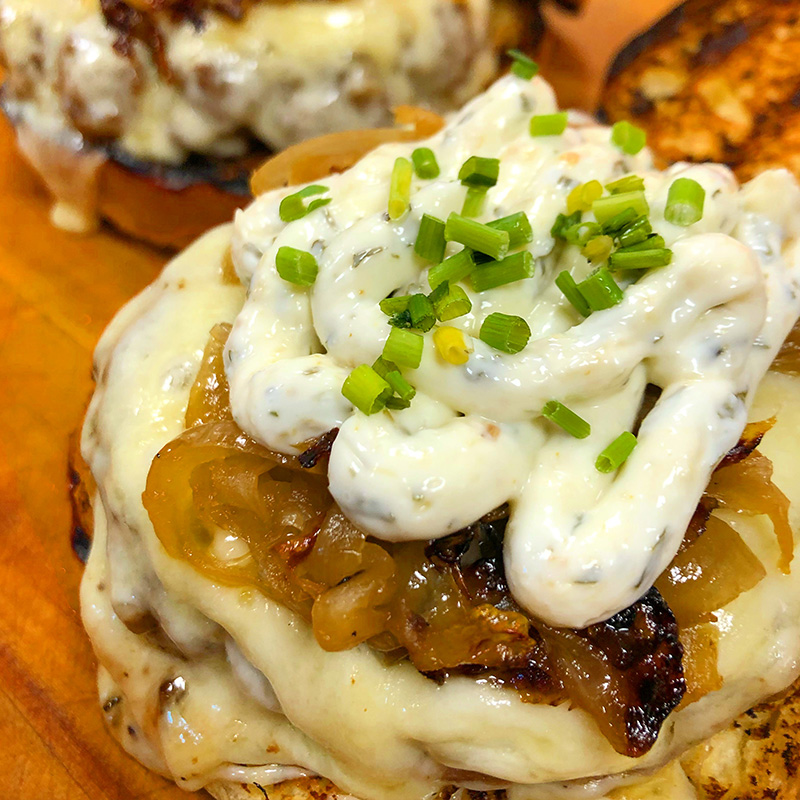 Date Released: Feb 6, 2020
Introducing our burger of the week, The Jimmy Friel. If you are a fan of our onion bisque imagine those same flavors dancing around our 8oz burger.
8 oz fresh burger in a French onion dry rub. Topped with our same carmelized sherry Vidalia onions used in our soup, provolone and Swiss cheese, chives and a house made horseradish cream.
Weekly Specials & Menu Updates