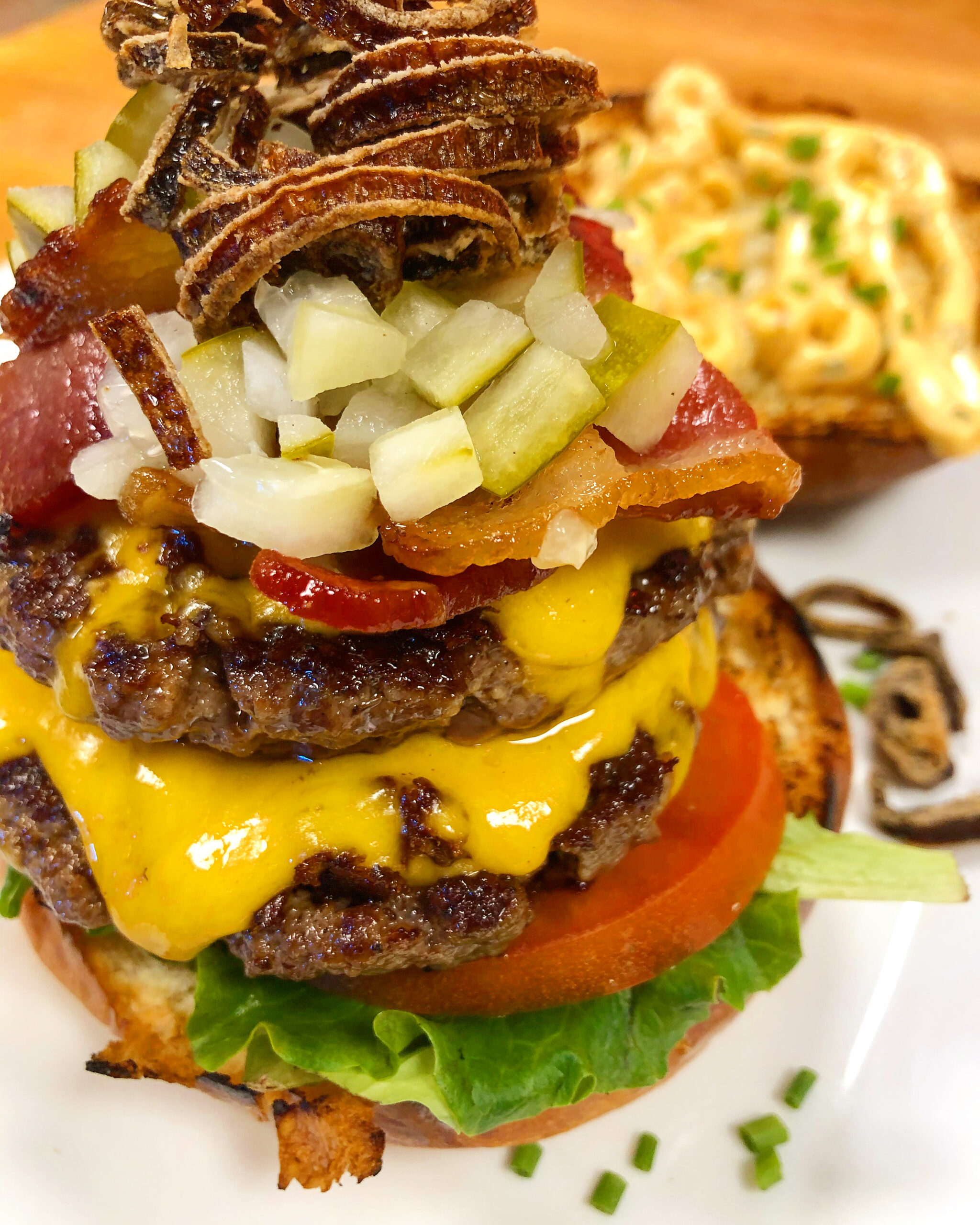 Date Released: Jan 29, 2020
Introducing the Doc Rooney. Double smash burger with applewood smoked bacon, diced pickles, fried shallots, chipotle aioli.
Tom "Doc "Rooney was a local and loyal St Bernadettes parishioner. He dedicated his life to education and was an administrator at O'Hara, Bonner and Dougherty. He also taught college courses.
Tom lost his wife prematurely years ago. He became a regular at Manoa and made many friends during his time shooting shuffleboard and the breeze.
Tom has one fundamental weakness in that he was originally from New York and was a big Giants fan. In one of life's great blessings he didn't live to see the Eagles win the Super Bowl and endure the endless razzing that would have come with that. Tom could hang with the higher ups in education discussed their doctoral degrees or with folks who would ask if you are a doctor where is your stethoscope. He is missed. #doublesmashburger, #miracleatmeadowlands
Weekly Specials & Menu Updates