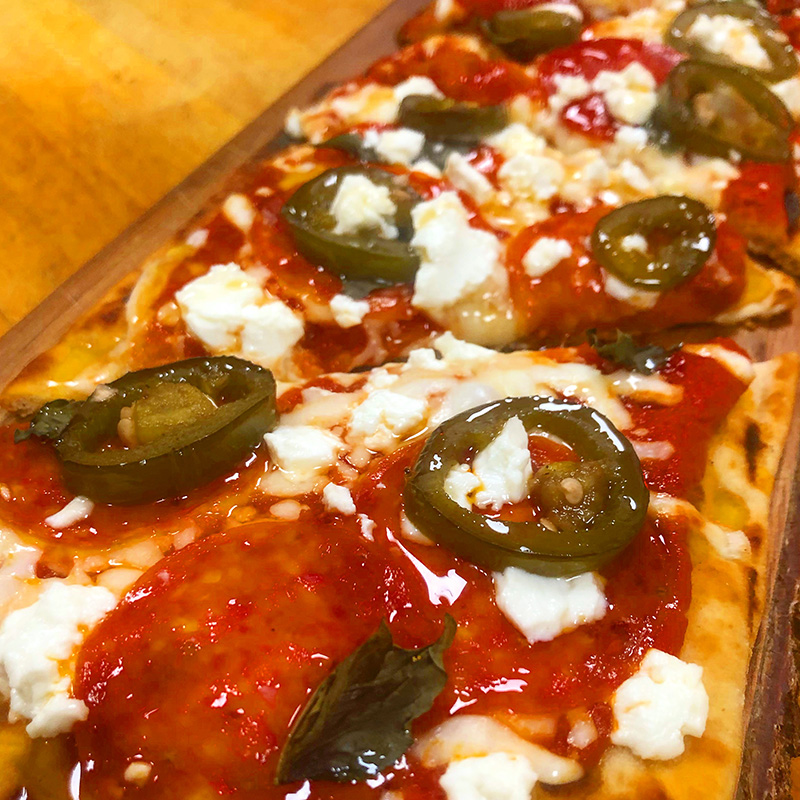 Date Released: Jan 29, 2020
Introducing the Jim Sweeney. Flatbread topped with marinara, basil, shredded mozzarella, goat cheese, pepperoni, house pickled jalapenos, and finished with Mikes hot honey.
Jim was a long time Manoa customer and raised his family here. He was influential in the stage hands and mentored many others professionally. At the bar he was the definition of a gentleman. Very humble and understated in a room that typically had quite a few personalities.
While some of those folks could rub each other the wrong way they all liked Jim and his company. Jim had some great stories but type of person who you had to ask as opposed to him tell you. A person with a lot of humility like many of his generation. Many of these men would not tell you where they were or what they did in war times to today where we photograph and tell people what we had for lunch. And in the ironies of ironies we are staying this as we post a picture of you guessed it what you can have for lunch.#greatestgeneration, #herestothegentlemenofmanoa
Weekly Specials & Menu Updates