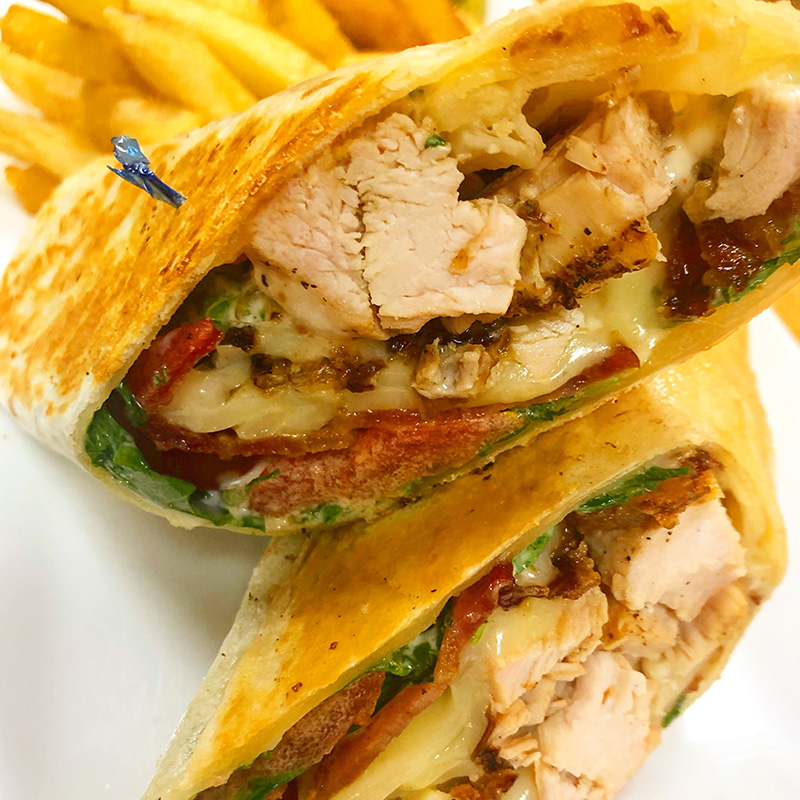 Date Released: Sep 26, 2019
The Mary Aughey. Flame Broiled Chicken Breast, Applewood Smoked Bacon, Imported Swiss Cheese, Fried Shallots, Baby Arugula, Plum Tomatoes topped with a fire roasted Poblano Pepper Crema wrapped in a grilled tortilla.
Mary Aughey was a tireless volunteer for years at Sacred Heart School for many years. She was a teacher's aide, fill in nurse, computer lab monitor and essentially the school mom to multiple generations of students.
Weekly Specials & Menu Updates