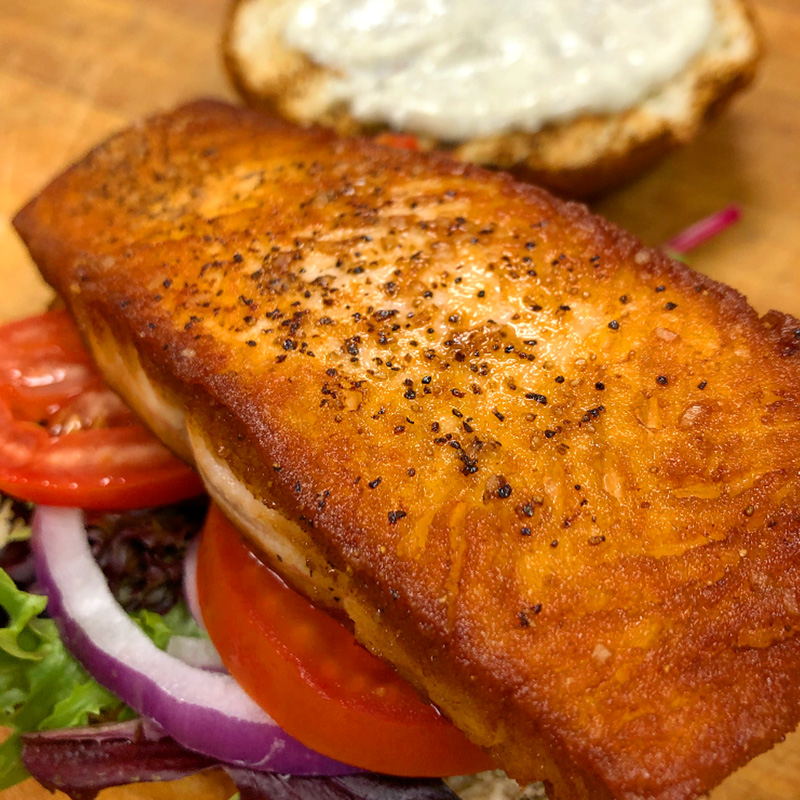 Date Released: Feb 27, 2020
Introducing the Dede Kearns. Cast iron pan seared Norwegian salmon filet with spring mix, plum tomatoes, red onion topped with a lemon caper aioli on grilled brioche bun.
In a nod to both the first week of lent and our building's past we offer our first fish sandwich. The history of our bar dates back to 1930 when Kearns Cafe opened its doors. Dede was the matriarch of the Kearns family raising her brood of six children above the bar. When her husband passed away she was a pioneer as a female fronting and running a cafe for many successful years.
In a bit of serendipity the day after signing our agreement of sale on the building we attended a communion party. A nice lady approached and thought she knew us from her neighborhood. When we realized that was not the connection she asked where we were from. When the reply was Havertown, she said she grew up there and family formerly had a cafe.
Within a few seconds we realized I was speaking to the daughter of the original owners, Mary. Some might say crazy coincidence, others might say sign. Can tell you felt instantly less nervous about it so I'll go sign.
Mary has been in with other members of Kearns family. Here's to Mary, Dede and all the Kearns who got the ball rolling here 90 years ago. We wouldn't be here without you. #pioneerwomen, #kearnscafe, #slainte
Weekly Specials & Menu Updates