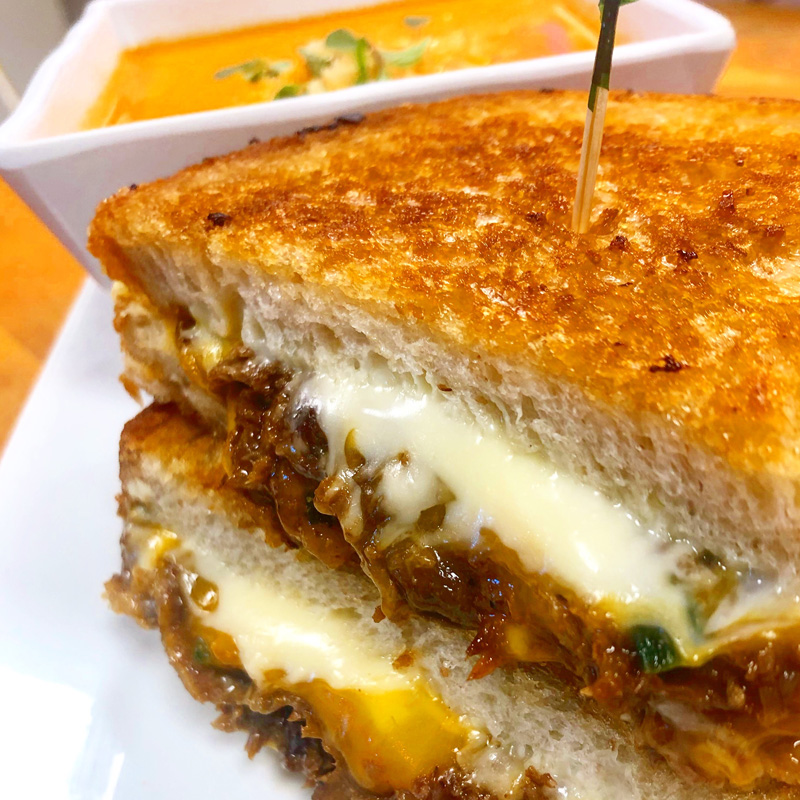 Date Released: Nov 18, 2019
This past weekly special has needed its own toll booth it's been so popular. If you haven't had it or want one more before it heads further west it's available through this Wednesday.
Our proprietary Mongolian Beef mixed with cheddar and pepper jack cheeses on sourdough for the grilled cheese and house made tomato bisque made with end of season local tomatoes and herbs for the tomato soup.
Turnpike Eddie was a toll collector who was a longtime fixture of our Saturday morning crew of yesteryear. You could find him around Shag, Jack the bus mechanic, and all sorts of other local legends. Not sure if Eddie like grilled cheese and tomato soup but it's affirmative on little buds and shots of Calvert. Here's to you old buddy.
Weekly Specials & Menu Updates