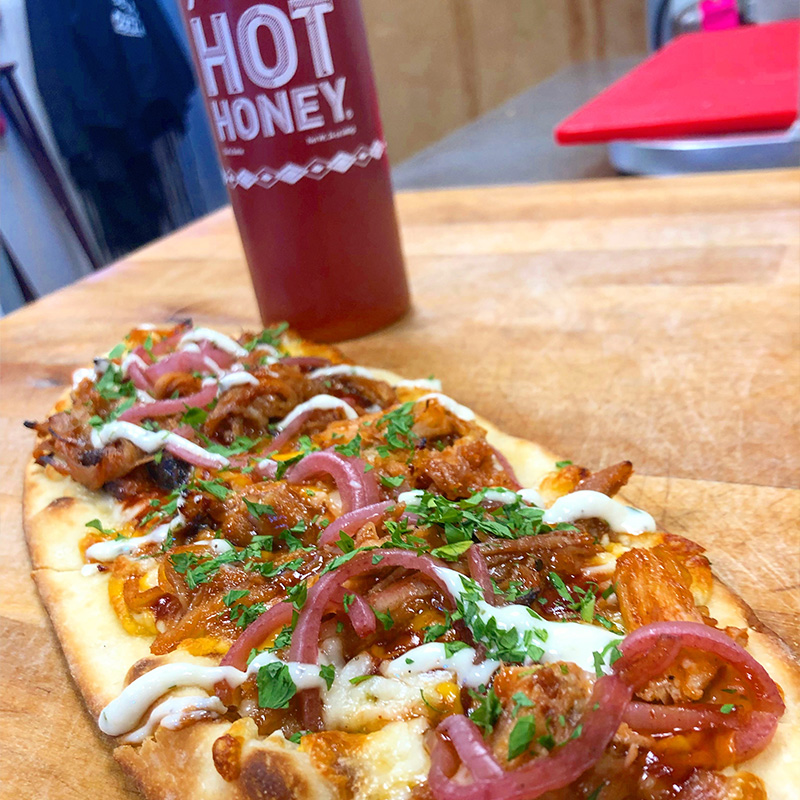 Date Released: Oct 18, 2019
Our first flatbread special. The Mitch Stead. Flatbread topped with house smoked pork belly with our Mike's Hot Honey BBQ blend, Pepper Jack and Cheddar Cheeses, Pickled Red Onions, finished with house made Horseradish Cilantro cream drizzle.
Mitch Stead been gone for a long time. Coached football for a parade winning Sacred Heart team and passed away too young. Probably was younger then the guys he coached are now. Big hearted kind red headed man with a great manner. Thanks to Mitch, Jack, Dan, Chick, Bob, Butch, Fred, Brian they helped put us on a course to be better people.
Wonderful volunteers who never got a dime. Never be forgotten here. #payitforward, #volunteer,#goodmemakegoodmen, #footballcoachesasmentors
Weekly Specials & Menu Updates