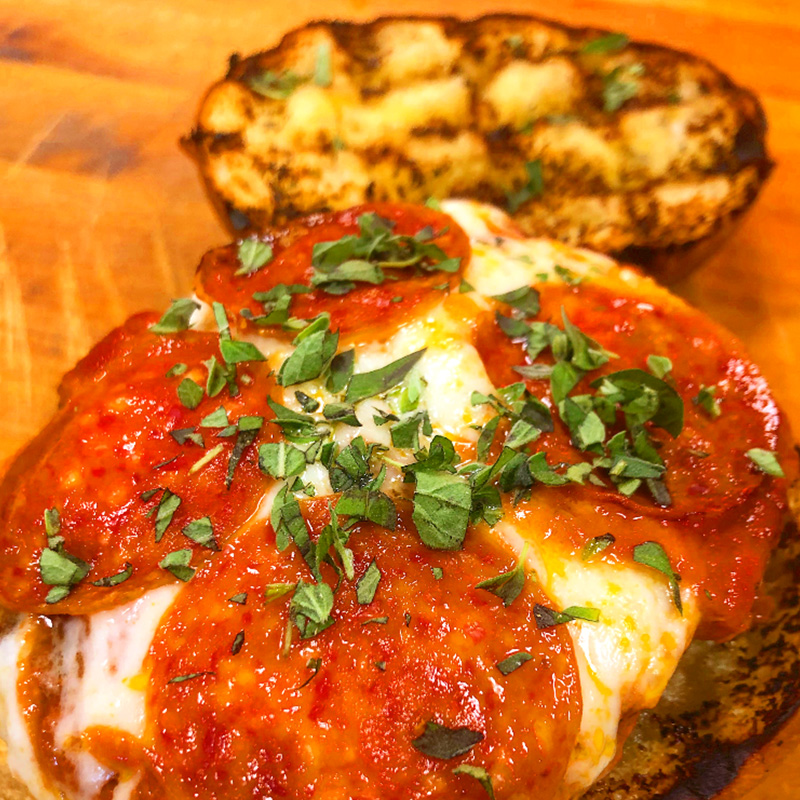 Date Released: Feb 20, 2020
Introducing the Al Defruscio. 8 oz seasoned burger, topped with marinara, fresh mozzarella, pepperoni, fresh oregano on garlic bread brioche bun.
Al raised his large family with wife Mickey on the unmistakable triangular property on corner of Harding and Garfield where he had one of the few car ports in Havertown for his impeccable Lincoln Town Car. An entire generation of Manoans can be dated by which DeFruscio they are closest to in age.
In a fun fact Al's brother in law has once owned our building when it was known as EJ's Tavern which is memorialized on one of our high panels in our atrium. Additionally his grandson Tommy is the long time proprietor of Pepperoncini on corner of Eagle Rd and West Chester Pike where you can get great Italian meal and nice cocktail. Great local family. Here's to you Al. #littleseenmanoacarpory, #touche
Weekly Specials & Menu Updates