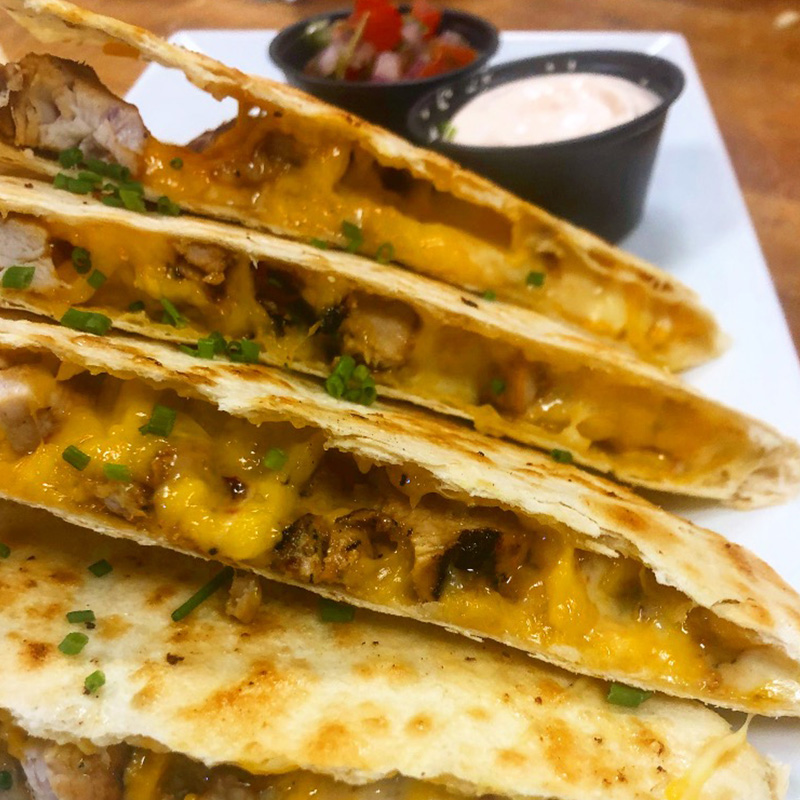 Date Released: Dec 18, 2019
Introducing the Bucky Antell. Another one of our specials that we had to make permanent. Hand made flour tortilla stuffed with pepper jack and cheddar cheese with or without chicken. What really makes this dance is Chef Andrew's hand crafted jalapeño salsa and Sriracha sour cream.
Bucky Antell was a great example of what made Manoa into the place it is today. Like so many others he was a proud West Catholic grad who moved his family out to Havertown. Burr legend has it that many of their best and brightest gravitated to Manoa section due to its cultural similarities to where they came from originally. Or in other words they took over. When former Bonner football coach Vince Knoll was interviewed by a newspaper reporter about a particularly tough loss to the "rich" kids from O'Hara his response was timeless. "Rich kids??, Have you ever been to Manoa?, It's West Philly with trees."
Bucky had already established himself as builder of men while coaching football for years in West Philadelphia. Often against his great friend and fellow Manoan Herb Hisler. He brought his talents to Sacred Heart on two different occasions plus West Catholic before founding the program at St. Max with his sons. Talk about a full life of impacting young people.
Think while raising two wonderful sons and two lovely daughters think he was very proud to see his son Brett settle in Manoa where he carries on the "family business" to this day heading the SHSB football program. #herestobucky, #herestothetrees
Weekly Specials & Menu Updates